​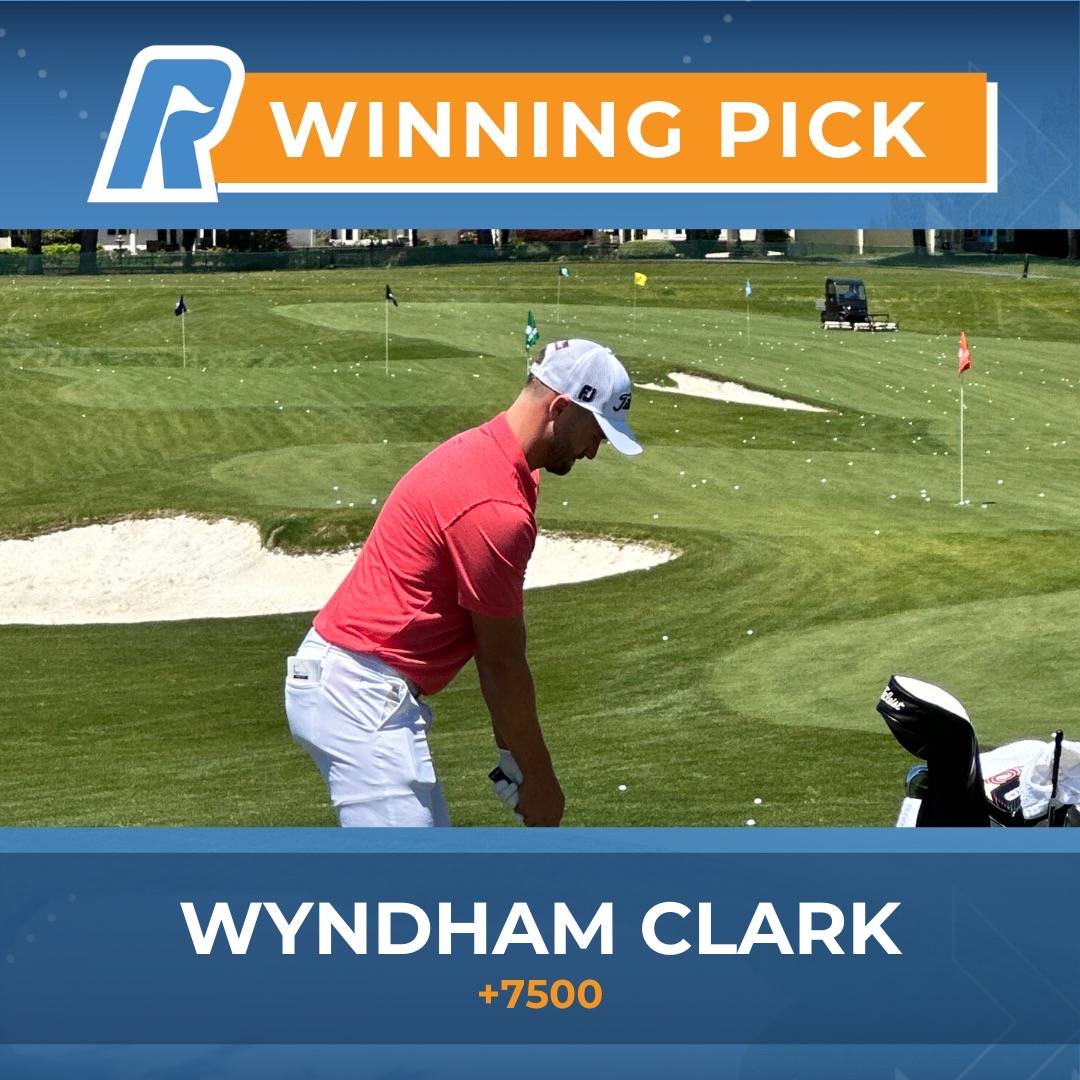 Win #4 for 2023!
Wyndham Clark blew away the field at the Wells Fargo Championship. Nothing is better than being on property for a winning week! I hope everyone celebrated... click the button below for a fun recap.
​
---
A quick stop in Dallas
The PGA TOUR is taking a connecting flight to Rochester through Dallas this week for the AT&T Byron Nelson. Another suspect schedule spot, the guys have a birdie fest to contend with one week prior to the season's second major championship. The TOUR was building some serious momentum heading toward the PGA. Zurich, Mexico, and Wells all tested length and long iron acumen. Two skills you will hear plenty about next week.
Down in Dallas, the average winning score over the past two editions at TPC Craig Ranch is 25.5 under par. Our two-time defending champion KH Lee is a combined 51 under par in those back to back victories. Birdie or better percentage will be headlining the outrights section. Creating scoring opportunities is imperative around this a-typical PGA TOUR test.
Par 71 measuring 7,414 yards.

The greens are above average in size (6,778 sq/ft) and covered in bentgrass.

Eighty-three bunkers around the course and Rowlett Creek runs through 14 holes. You can find water in play on 15 of them.
This is the fourth week the PGA TOUR will compete on a 7,400+ yard course. Although this week, the field of 156 will face the sixth widest fairways on TOUR. Swing away and enjoy because next week will feel claustrophobic on Oak Hill's East Course compared to this driving range. The top 65 and ties will be playing for $9 million dollars. First place gets a check of $1.710 million to receive direct deposit on Tuesday. Fun fact, PGA TOUR players get paid their prize money on Tuesdays!
The Byron is not designated and takes place across the country from next week's PGA. Therefore, we are only seeing 11 of the top 50 players in the OWGR. Aside from being easy, the temperatures this week are predicted to be in the mid-80s all week. A stark contrast from next week in upstate New York where the apparel vendors will be marketing their finest layering pieces. The Dallas region has received an adequate amount of rain recently. Roughly two inches have fallen in the last ten days, and more is expected during the tournament.
The wind will be blowing in the mid-teens and create some challenges, but the soft conditions will make the greens a dart board. Expect another winner in the mid-20s. The GIR rate at TPC Craig Ranch is 71%. That's more than the PGA TOUR average of 66%. Guys will be able to create a bunch of birdie opportunities. Question is, who will cash all of them in? Weiskopf's design does create an entertaining tournament. I'm just not sure how many of the elite players will stay focused on the present. Majors attract a lot of attention and with all the designated competition of the last three months, these championships have become an even bigger deal.
The Superintendent's report also mentioned that Dallas has experienced tough growing conditions this spring. I witnessed it in Austin, and it sounds like it will look a little sparse on television. On a course where the rough already wasn't intimidating, here's another reason to go low. These greens are some of the smoothest on TOUR. Covered in bentgrass, they give an incredible advantage to good putters.
Will it be KH Lee for #3? He looked strong at the start last week in Charlotte. Although he faded over the weekend, everyone knows he was just getting ready for the "ranch."
Byron Nelson on TV:

Thursday - Friday 7:45am - 7:00pm (ESPN+), 4:00 - 7:00pm (Golf Channel)

Saturday 8:00am - 6:00pm (ESPN+), 1:00 - 3:00pm (Golf Channel), 3:00 - 6:00pm (CBS)

Sunday 8:00am - 6:00pm (ESPN+), 1:00 - 3:00pm (Golf Channel), 3:00 - 6:00pm (CBS)

Complete details on PGATour.com​

All times EDT.
The Byron Nelson starts in...
​
TPC Lee!
For two straight years, KH Lee has won at TPC Craig Ranch. Prior to 2021, the event moved around to a couple different venues. Much like last week, make sure your resources are covering the correct course. In each win, he took the title with a very well-balanced approach.
Scoring is the name of the game at this shoot-out. Birdie or Better percentage (BoB%) measures your ability to go low, but there's several other analytics that are closely related. How many opportunities do you create on the greens, how many GIRs do you hit per round, and are you in position to attack the green from the tee shot. BoB% is an accumulation stat, and to be a birdie maker, these other elements apply. I'm looking at every angle needed to score when it comes to picking our winner this week.

Converting opportunities into birdies takes a solid stroke. Lee gained an average of four strokes against the field on the greens. Far less complicated than Quail Hollow, you can make putts here. This is a week where great putters can distance themselves from the group. TPC Craig Ranch has a low make percentage. Each distance outside five feet is below the PGA TOUR average for made putts. Even more so than Wells Fargo, our outrights will have the ability to catch fire with the flatstick.

You cannot make a lot of low scores without an excellent approach game. In his first win, Lee gained over eight strokes against the field with his iron game. The good news is length is a factor again. For the fourth week in a row, the amount of approach shots over 200 yards is well above the TOUR average.

We lost a par 5 since the TOUR last came in 2022. The twelfth hole has been converted to a par 4. This may keep the score from crossing 25 under, but it will also put more pressure on par 5 scoring. I dug deep into the skill set for scoring on the 5s. Length, and pitching are the keys and our team of outrights scores at will on these holes. Seven of the top 12 finishers last year (7 of 11 in 2021) were in the top 10 for par 5 scoring in the tournament. A simple key I feel we must watch.
Six holes have a birdie rate over 38%. This is why the course yields such low scores. Certain guys just tend to make more birdies than others. I have pinpointed who they are and listed them below. I plan to back up last week's wyn with one of these guys.
Be ready for a low mid-tier or long shot winner. In 2021, seven of the top 10 who competed here didn't even play in the PGA. In 2022, it was a similar story as JT was the only top 10 Craig Ranch guy to finish in the PGA's top 10. Most will be looking ahead, which means it's time for another long odds victory!
Outright winners -
AT&T Byron Nelson
*- member content
​
​
A history lesson
Upper Montclair Country Club holds a unique distinction. It is one of a handful of clubs that have hosted all three major American professional tours. This classic metropolitan gem was designed by AW Tillinghast almost one hundred years ago. The LPGA last stepped foot at UMCC in 2009 for the Sybase Classic. This year they are hosting the Cognizant Founders Cup for the second year in a row. One of the coolest events on the LPGA tour, an elite field competes for one of the largest purses of the season and honors the founding members of the LPGA all in the same week.
The venue has twenty-seven holes on property. Their championship layout utilizes the South nine for the front and the West nine for the back. The Par 72 layout stretches 6,536 yards and will be just as entertaining as the PGA TOUR in Texas. I have played this course several times in professional events. It is your classic northeast layout. Tree-lined twisting fairways, deep bunkers, and small undulating green targets.
There are 18 players of the Rolex World ranking top 25 in the field competing for a $3 million dollar purse. Of the 140 that start round one, only the top 65 and ties will have a chance at the first-place prize of $450,000 dollars.
Both Cognizant Founders Cup New Jersey champions are competing. Jin Young Ko who won at Mountain Ridge in 2021 and Minjee Lee the winner at UMCC last year.

Minjee Lee's winning total of 19 under par was lower than most expected.
The course conditions were perfect in 2022 when Lee faced a late charge from Lexi Thompson. Thompson hasn't quite played like herself yet this season, but maybe coming back to a course where she shot 17 under par will ignite her game. I am on-site at the Founders Cup, and I can tell you the conditions are better than 2022. There has been ample rain and warm temperatures in New Jersey this spring. All courses are thriving and UMCC has an excellent grounds team.
The forecast calls for temperatures in the low 80s until Sunday where it will dip into the low 70s. There's very little chance of rain and the wind should be quite mild through the four rounds. This Tillinghast track will test the group. One area that really catches your attention is the bunkering. Every green complex has at least one and a large majority of them are deep and difficult to get out of. You can be sure the LPGA tournament team will have hole locations alongside plenty of these penalty areas.
Most of the women had a break last week. Only 32 played in the team matches at TPC Harding Park. Will rest serve as a better ally this week than the world class competition some played in? It has been a disjointed start to the LPGA season, but this week marks the run up to their two biggest major championships, the KPMG PGA and the US Open. In the seven weeks prior to Pebble Beach, the LPGA will be competing in New Jersey four times. Watch closely, the skills needed to play well at UMCC as they will serve you well at Baltusrol (KPMG PGA) and Liberty National (Mizuho).
Rarely does the LPGA play so many classically designed golf courses. It started back in LA and continues to the east coast. By far a great contrast to what the men face in Dallas, we love professional competitions on these types of landscapes. Not to mention, four times in my home state means we will be locked into the winner's circle more than once handicapping courses I am very familiar with.
Founders Cup on TV:

Thursday & Friday 10:30am - 1:00pm (Golf Channel)

Saturday & Saturday 5:00 - 7:00pm (Golf Channel)

Complete details on LPGA.com​

All times EDT.
​
The Founders Cup starts in...
​
The upper hand
Minjee Lee won the 2022 Founders Cup at this very venue. Since it was the first time the world's best women competed here, we had a bunch to learn. I expected a little less scoring, but these ladies are good! She won with a score of 19 under par. Over four rounds she had 22 birdies and 2 eagles. That equates to 26 under par. Amongst her great play there were some bogeys and a double bogey. Upper Montclair CC can trip you up. The cutline last year was -1 and after four rounds only 63 players finished under par.
Lee and Thompson were the top two and they did it with great ball striking. I knew that coming in. It was just tough to predict a player getting to the high teens under par. This classic Tillinghast track tests all aspects of your game. It certainly starts off the tee. The tree-lined fairways are one challenge, but the course moves so much from hole to hole. All 14 tee shots turn from either left to right (seven times) or right to left (seven times). Control off the tee will be a big factor again at UMCC.
The average green size at UMCC is 7,000 sq/ft. That's a little on the larger side for a traditional design. If you hit the green away from the hole, your putting will surely be tested. I'm applying a large amount of weight in my predictive process toward iron play and proximity to the hole. Minjee showed us the course will give up plenty of birdies. Don't be thrown off by just GIR percentages. I'm applying a combination of sub-par holes alongside strokes gained approach and GIR%. That well-rounded combination of approach and scoring skill will target the best bets.
There are 44 greenside bunkers at UMCC. Most of them are deep and quite difficult to contend with. Around the green play isn't as important when the greens are this big, but sand play will be needed at some point. Probably in a crucial moment in the round or down the stretch on Sunday.
Lee's putting was elite last year. She averaged 27.5 putts per round and with 24+ sub-par holes she was converting opportunities. Putts per GIR and overall strokes gained putting play a key role on classic courses. The size of these greens will challenge the field. Not every approach will be close. Like the test these ladies faced in LA at Wilshire CC a couple weeks ago, the flatstick will play a key role in winning.
Minjee Lee finished the week eight under par on the par 4s. Eleven birdies and three bogeys led to that total. The par 5s are very birdie friendly at UMCC, but the relentless test of par 4s is where these ladies can separate themselves. Thompson finished the week six under par on the 4s and lost by two strokes. Par 4 scoring is generally a strong indicator of consistent play and this week it will also be a great measure for winning.
The course looks great. Walking the property, you can see how the mild New Jersey winter helped the course gain some growth versus last year. I expect these factors to play an even more important role than they did in 2022. Keep in mind, this is the first of four weeks of competition in NJ over the next seven weeks. Watch the women with that in mind and we can win a couple of my home state tournaments.
Outright winners -
Cognizant Founders Cup
​
Read between the lines
The best place to follow news about Read The Line is right here!
​

What can we learn from Wyndham?
Each Monday leading up to the PGA Championship, I watch the betting futures board and look for valuable opportunities. This week was my last preview before the Championship week. Enjoy my interesting take on why Wyndham's win wasn't such a surprise.
​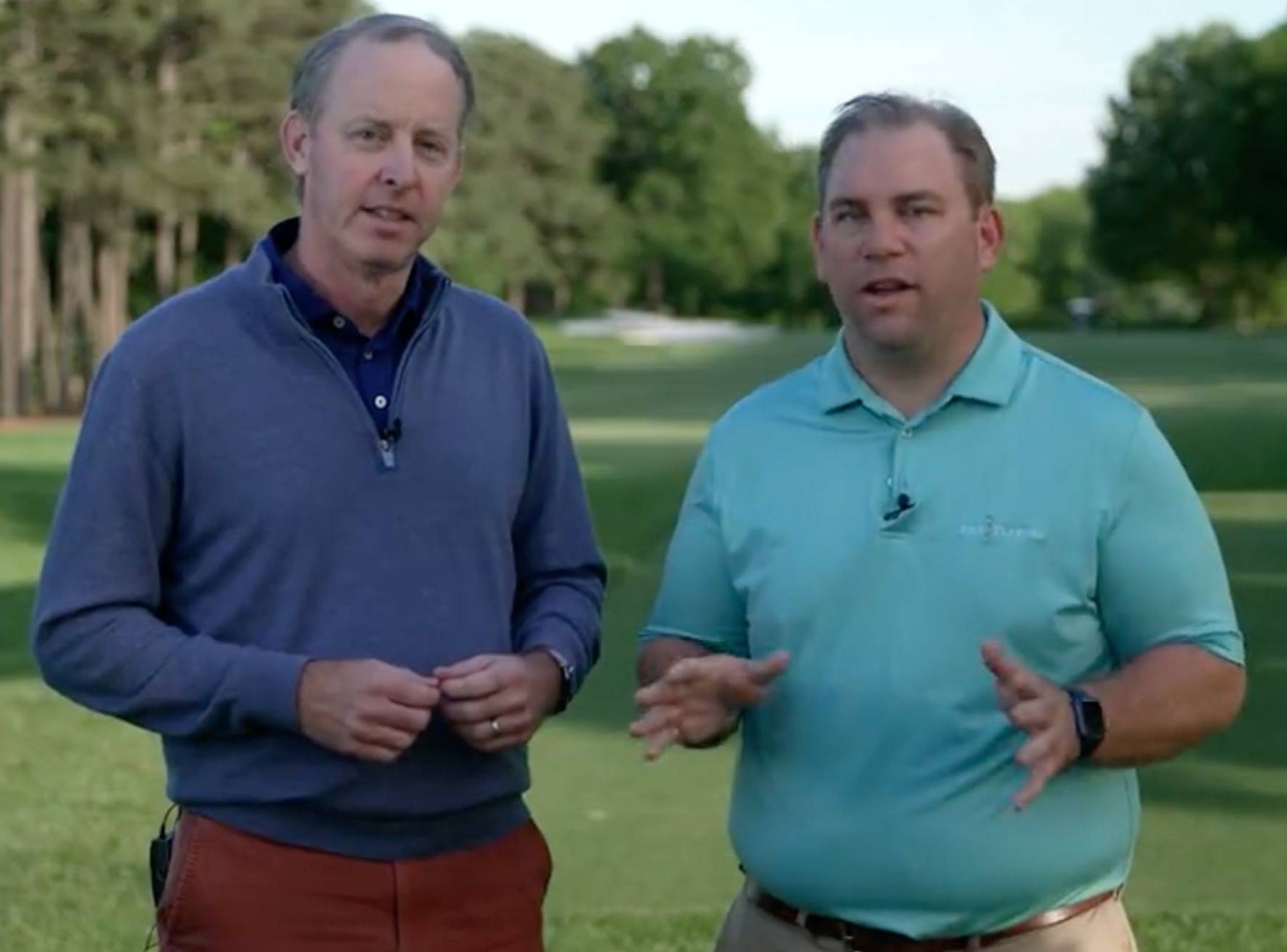 On-site... on air at Golfbet!
The PGA TOUR's betting brand called Golfbet publishes my writing each week. While on-site at Quail Hollow Club for the Wells Fargo Championship, they asked me to jump on social media as well. Check out the interview I had with Will Gray!
​
---
Time for back to back wins.
The LPGA and PGA TOUR have two birdiefests this week.
Let's keep the low scoring going and get two in a row!
Head right to our website and join! Read The Line.
​
DISCLAIMER: Read The Line provides information and insights concerning the game of golf, aimed at creating more intelligent sports fans. Read The Line does not seek to encourage any of our readers, members or users to engage in sports betting or otherwise make wagers based on the information and insights provided. Any betting or wagers made by readers, members or users are undertaken at their own risk and such activity does not give rise to any legal responsibility on the part of Read The Line. For more information, please refer to our Terms of Use and Privacy Policy.
Think you have a gambling problem? Reach out for help. Read The line promotes responsible gaming. If you or someone you know has a gambling problem and wants help, call 1-800-GAMBLER or visit these online resources:
​The National Council on Problem Gambling​