​
Vegas baby, Vegas!
This week we visit TPC Summerlin for the Shriners Children's Open. Since 2008, the PGA Tour has returned year after year to this birdie factory. Desert golf at its finest, Summerlin's setting has been home to some of the lowest tour results year after year.
The average winning score for the past five years is twenty under par. Over the last ten years at TPC, the average jumps to 20.3. Go low or go home this week.

At that same time, the average cut line for the last five is 3.8 under par, and over the last ten, it is 3.3 under par.

It's no surprise in Vegas, but we've had some long shots take home the title. In the last ten years, the average winner's odds were +11700 (117/1).
Just remember, for every Smylie Kaufman, there's been a Bryson DeChambeau. I bet you remember Patrick Cantlay winning in 2017, but how about Rod Pampling (+30000) the year before? Probably not, and with the field assembled in Las Vegas for the 2022 Shriners, I am not sure if a long shot can contend.
Three of the Top 20 in the Official World Ranking are here, along with twelve of the Top 50.

We have eleven Presidents Cup competitors from Quail Hollow.

Sungjae Im is here to defend his title from a year ago.
There's a reason we travel to sin city every fall on the PGA Tour and that's the weather. Temperatures will begin each day in the high 60's and top out around 92-93. There's no rain in the forecast for weeks in the desert, and very little wind is predicted. That's the most interesting weather item to watch for. If we don't feel some wind at Summerlin, you'll need twenty under par to even think about contending. The golf course is about 2,000 feet above sea level, so carry distances will increase. This keeps the shorter hitters in contention and really emphasizes scoring.
The Par 71 layout is listed at 7,225 yards, but as I mentioned when you count the elevation, it's much shorter.

The Par 5's are very scoreable, to win you must take advantage of these three holes each round.

Conversely, three of the Par 3's statistically fall in the top four toughest holes relative to par.

Eleven Par 4's are left and eight of those are under 450 yards. Get those wedges ready!
This tournament is an absolute sprint. Six of the last ten winners have led after 54 holes. Much like the tables on the strip, players are forced to go all-in if they plan to contend. The most interesting aspect of following the PGA Tour in 2022 is the favored players continue to win. Max Homa marked the fifth time this calendar year a player has successfully defended his title. Sungjae Im had an impressive Presidents Cup and looks primed to be number six. Another trend to watch for is recent form.
Some of the Korn Ferry grads and seasoned PGA Tour players are off to a hot start as most of the "names" take an offseason. With the uncertainty surrounding future fall schedules and the FedEx Cup changes coming at the end of this season, I believe we will see more of a push. If there was ever a venue to accept scoring it is this one. Eight of the eighteen holes have a birdie rate of 20% or higher while only one hole has a bogey rate above 20%. TPC Summerlin ranks in the Top 10 easiest courses annually on the PGA Tour.
With birdies next to the bacon on the free buffet, let's all enjoy a good old-fashioned western shoot-out this weekend.
Tune in:
All on the Golf Channel (all times EDT).
Thursday 5:00 - 8:00 pm

Friday 5:00 - 8:00 pm

Saturday 5:00 - 8:00 pm

Sunday 5:00 - 8:00 pm

PGA Tour LIVE 9:30am - 8:00pm (Thursday and Friday only on ESPN+)
​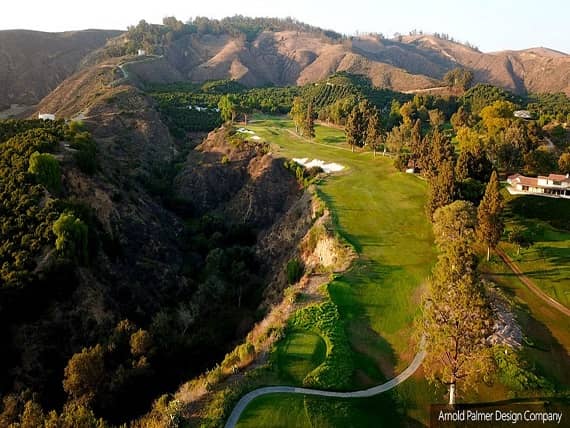 The trend is your friend
The ladies of the LPGA are visiting southern California for the fourth time this season to play the LPGA MEDIHEAL Championship hosted by the Saticoy Club in Somis, California. This tournament started in 2018 and is now in its fourth edition. The prior three were contested up in the Bay Area at Lake Merced Golf Club. The tour has changed venues and continued the trend of getting better venues for the ladies to compete on. The 1921 William Bell design has never hosted a professional tour event. Nestled in the jagged landscape of the Ventura County coast north of Los Angeles, this golf course will absolutely catch the viewer's eye.
With a Par 72 scorecard, the ladies will compete over 6,557 yards of uphill and downhill terrain.

Your classic setup of four Par 3's and Par 5's scattered amongst ten Par 4's.

The course is built along a ridge and sits almost entirely north to south.

The Par 3's have some length comparatively speaking, but overall, the course isn't long on paper. The average Par 4 only stretches 382 yards.
Winds this week are projected to reach around 10-12 mph. What is more important is that they will be coming out of the west and southwest. Due to the layout, most of the holes will then play with a crosswind. Four of the last six will almost play directly into the wind and with all the elevation changes, players will need to trust their carry distances. This course reminds me very much of Palos Verdes in the spring. You all remember that +9000 Marina Alex win we predicted over world #1 Jin Young Ko.
I get a similar sense this week about the course and the player type that will contend. To go with the wind, temperatures will be seasonal in California. That's to say it will be cold (50's) in the morning and refreshing (60's) in the afternoon for the 120 players who are playing. We have only one player in the Top 10 Rolex World rankings and eight in the Top 30. It has been a busy US/Canada run for the past six weeks. The LPGA is off next week, so it seems as if some started the brief fall break a little early.
Those temperatures are going to be paired with some damp conditions, The real threat of rain comes on Sunday afternoon, but with plenty of cloud cover predicted, I would pack some layers ladies. Although the location has changed, this does have the feel of another Bay Area edition. Getting back to this six-week schedule we just played through, recent form has been a big indicator of contention.
The last four LPGA winners all finished in the Top 10 in their prior tournament.

This doesn't mean I'll limit our card to the Top 10 of the last two, but recent form and California experience will play a huge part in our outright list.
As the field approaches a new venue this week, each player will be tested to trust their ball striking ability. Our outrights will outline a specific style of player who can not only control their golf ball but score with it as well on a brand new challenge. MEDIHEAL is a rejuvenation company by nature. With a bold new venue, players will not be able to mask their weaknesses.
Coverage times
All on the Golf Channel (all times EDT).
Thursday 9:00 pm - 12:00 am

Friday 9:00 pm - 12:00 am

Saturday 9:00 pm - 12:00 am

Sunday 9:00 pm - 12:00 am

All four days are tape delayed.
​
​
---
​
You have to be All IN
How do players take advantage of a golf course? We've established that the Shriners will be a birdie fest, but why? What is it about this design that caters to PGA tour players making what seems like an endless number of low scores? Before we select our outrights, I want to take you through what really matters when you dig into the course design.
Driving distance is far greater than the tour average at TPC Summerlin. It's almost fourteen yards further. There are two reasons for this: first, we are at 2k feet of elevation. Thin air increases carry. The second? The landing areas are larger in the desert. When you are surrounded by sand, you must give players a place to land the ball. This increases the overall size of the green grass territory. Give these guys a little extra room and they are going to bomb away.

If you increase the average length off the tee, your approaches will be closer to the hole. Simple, and Summerlin really exemplifies this as the elevation increase adds to the amount of wedge game needed as well. Almost 45% of approach shots this week come from 150 yards and in. This includes all of those sub-450-yard Par 4's and pitches into Par 5's. That's approximately 32-33 holes of the 72 you can beat the field if you're a better wedge player!

Get closer off the tee and GIRs will be up as well. TPC Summerlin isn't a glorified putting contest, but it comes close. The greens are known for having some subtleties, but since the field here varies from year to year each fall, course experience is limited in influence.

Four holes have strategic penalty areas (water) and three of them are found on holes 16, 17, and 18. It always makes for an exciting finish.
Once we get the obvious contention trends out of the way, I like to look a little deeper. Strokes Gained Around the Green is an interesting stat at Summerlin. Top 10 finishers year after year also have a strong showing around the greens. Seventeen of the eighteen holes have greenside bunkers; the course has 116 bunkers total. Looking at the list of winners we see a who's who of scramblers; Patrick Cantlay, Sungjae Im, Kevin Na, etc. Just because players average 72% GIR doesn't mean they don't miss a couple.
When you do miss at Summerlin it can cost you. Short game skills can also help you score on the Par 5's and two Par 4's under 400 yards. Either way, there's a strong correlation between success overall and being sharp around the greens. Bogey avoidance and even double avoidance are a consideration based on this research. We have eleven Par 4's of varying lengths, so Par 4 scoring is important as well.
BoB % and Birdies Gained factor in when you need to average 5.25 under par each round to win. Birdies come from Opportunities Gained and hitting fairways. Fairways Gained and Good Drives Gained are also two key analytics I like as well. Comparing the list of capable scoring and saving par players brings us to these four outrights for the Shriners Children's Open.
Moments like Tom Kim had in the Presidents Cup don't happen for everyone. It takes a special player to seize those magic minutes and he certainly did. Combine that with his win at the Wyndham and we have a young superstar on our hands. He will be a popular pick this week due to his birdie-making ability (BoB% 6th, Birdies Gained 6th). His Ball striking is Top 4 in this field and T2G he's ranked 5th. Even though everybody remembers that two-iron shot at Quail Hollow, his wedge game is great too. He's ranked 2nd in the field SG:APP. Add it all up and there are many reasons why Tom Kim can win this week.
Taylor Montgomery grew up in Las Vegas and went to UNLV. His familiarity with desert golf is a foundation we can build a case upon this week. He finished 3rd at the Fortinet and 9th last week in Mississippi. Prior to that, his last three starts on the Korn Ferry were Top 10's. Like Tom Kim, he'll be a hot name this week so get your odds as soon as possible. In what plans to be a scoring contest Montgomery is ranked 1st in Birdies Gained, BoB%, Bogey Avoidance, and Par 4 scoring. He's the perfect blend of firepower and form right now. Did I mention he was ranked 2nd in short game in this field? Well, he is!
Outright winners -
Shriners Children's Open
Tom (Joo-hyung) Kim (+2500)
Taylor Montgomery (+3500)
Pick 3* (+5000)
Pick 4* (+8000)
*- member content
​
​
For whom the Bell tolls
I love this list of outrights. Even though the Saticoy Club is new to the schedule, there are a couple of connections we can make to our list that really makes sense. The player we are looking for is in great form. She will need to be as this course is challenging. Even though there are only 62 bunkers, they are carefully placed. Eleven of the fourteen driving holes have fairway sand hazards. All eighteen green complexes have at least one bunker. I don't believe sand will be a huge factor, but accuracy will.
It really starts off the tee with trees. Not the conventional kind of hallways trees create on courses, but rather strategic trees in the fairways. Five of the fourteen driving holes have a substantial tree in the fairway (2, 8, 11, 17, 18). These tall timbers create decision-making situations. Players will not only have to hit the fairway but in many cases throughout their round a specific side of the fairway.
Now once you are on the fairway with a clear shot in, there's a secondary set of challenges that await. Eleven holes play downhill on approach while five are uphill. The ladies will constantly be checking their yardages and the air. After all, with the weather that is expected, it will be heavy, and most of the holes blowing across the course. I'm leaning toward great ball strikers this week and the card shows a favorite first trend.
William F. Bell designed a very varied layout. On approach, these ladies will have plenty of wedges and mid to long irons. There isn't much in the middle and that's why I'm digging deep into the T2G and Approach data we do have for the LPGA. Nine of the shots into the green are over 150 and five come from under 100. That's a calculated mix the ladies will have to contend with.
The best iron players have shown up the past two weeks with all the Par 3's. If you contended in Arkansas and Dallas, then you are on my list. This follows suit with the fact each winner finished in the Top 10 the week before winning. It's appropriate the women get a week off after this. The travel has been brutal lately and none of my outrights have played the last six weeks in a row. Believe it or not, some have, and fatigue will play a role this week climbing the hills just north of Los Angeles.
Rewind the tape and go back to early in the season. XiYu Lin has been on our radar in 2022 and with good reason. She hasn't missed a cut in twenty-one events, earned five Top 10's, and is eighth in the yearlong CME Standings without a win! She finished second last week and has three Top 10's in her last four starts. She's ranked 3rd in GIR, 3rd in Scoring Average, and 5th T2G. Her Birdie % and Sub-Par Holes % are well above four. Lin's ball striking ability combined with an excellent birdie putt conversion rate has her at the top of my list to get it done at Saticoy.
Another great iron player is Celine Boutier. We tailed her last week to a Top 10 finish. She was one shot off the lead with one round to go. The real moment that caught my eye was on Thursday morning when everyone in the morning wave struggled, and she shot 68 in very difficult conditions. An excellent iron player, Boutier will be able to handle the elevation changes and longer approaches. Her last two starts were Top 10 finishes, and this upcoming week looks like it will be even better.
Outright winners -
LPGA MEDIHEAL Championship
XiYu Lin (+1000)
Celine Boutier (+1400)
Pick 3* (+1800)
Pick 4* (+4000)
*- member content
​
---
Did you miss our Celebrity Insider Anita Marks?
The ESPN betting analyst joined me for an expert's take on the Shriners.
Did I mention, she also shared her early Week 5 NFL leans..?
Upgrade today and don't miss any of our premium member content!
Subscribe to our Member Newsletter and see all of our premium betting predictions...
PGA Tour DFS lineup
LPGA DFS lineup
Detailed Prop bet analysis for the PGA and LPGA tour!
PGA Professional coaching tips
PGA Tour One and Done selection
PGA Tour Head to Head matchup predictions
LPGA Head to Head matchup predictions
"Celebrity Insider" interviews!
Head right to our website and join! Read The Line.
​
DISCLAIMER: Read The Line provides information and insights concerning the game of golf, aimed at creating more intelligent sports fans. Read The Line does not seek to encourage any of our readers, members or users to engage in sports betting or otherwise make wagers based on the information and insights provided. Any betting or wagers made by readers, members or users are undertaken at their own risk and such activity does not give rise to any legal responsibility on the part of Read The Line. For more information, please refer to our Terms of Use and Privacy Policy.
Think you have a gambling problem? Reach out for help. Read The line promotes responsible gaming. If you or someone you know has a gambling problem and wants help, call 1-800-GAMBLER or visit these online resources:
​The National Council on Problem Gambling​